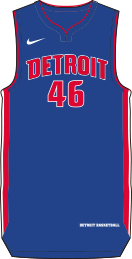 Icon
The Detroit Pistons Icon Edition jersey represents the franchise's rich heritage and iconic identity, expressed through the team's bold primary color blue with red and white accents.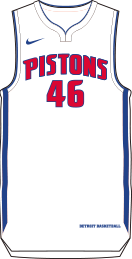 Association
The Detroit Pistons Association Edition jerseys are white-hot reminders of the organization's championship pedigree.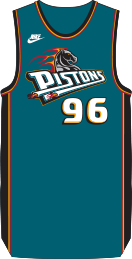 Classic
The Return of the Teal jersey, represented by its own unique era in Detroit Pistons history, is as classic as it gets.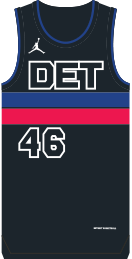 Statement
Worn during the "In It For My City" nights, the Detroit Pistons will wear the Statement jerseys featuring the Pistons first black jersey.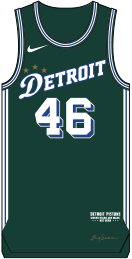 City
Designed in collaboration with Pistons Creative Director of Innovation Big Sean, the Pistons City Edition uniforms pay tribute to the gym at Saint Cecilia's.